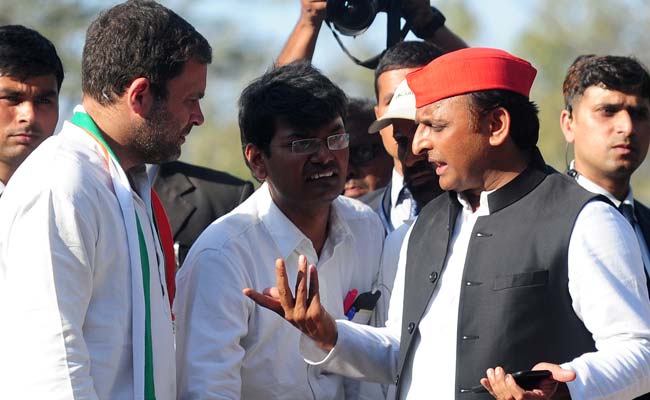 NEW DELHI: Schadenfreude is alive and well on social media. Akhilesh Yadav and Rahul Gandhi's alliance was the butt of many jokes as results from the Uttar Pradesh elections came in and it became clear that it had failed to deliver. And coming just days ahead of the festival of colours, Holi, many used the popular disclaimer, "Bura na mano, Holi hai (Don't take it to heart, it's Holi)" in their tweets. The strategic Samajwadi Party-Congress alliance, which Mr Yadav entered into against the advice of his father Mulayam Singh Yadav, has taken a beating at the hands of the BJP. And how. The BJP is set to register a massive win in UP, leading in more than 320 of UP's 403 seats. Prime Minister Narendra Modi led an aggressive campaign, holding 24 rallies across the state.
Here are 13 of the funniest tweets on 2017's Uttar Pradesh election results:
This person thought he knew why Mr Yadav entered into the alliance with Mr Gandhi
People imagined how Mr Gandhi might have reacted as the results poured in
"Is it too late now to say sorry?"
People had a lot of opinions about Mr Gandhi's future in the Congress party
This person thought Mr Gandhi deserved much more credit than he was being given
The 'cycle' of jokes continued
And finally, this person reminded everyone to take it easy
Mr Yadav has resigned as UP's Chief Minister and said he hopes "the next government does better." In a press conference, he clarified that his partnership with the Congress would continue.
What do you think of this political partnership? Let us know in the comments section below.