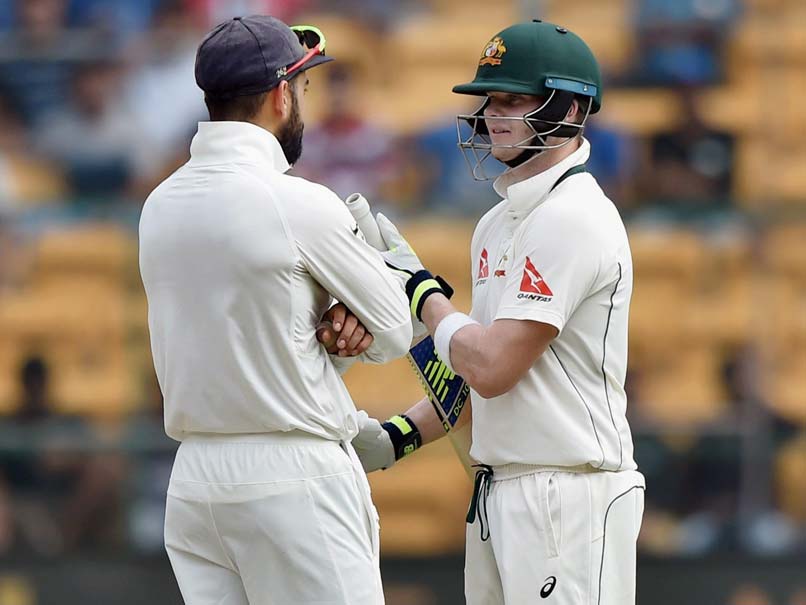 South African Star Has His Say On Virat Kohli-Steve Smith Spat
The ICC decided not to take action against the warring India and Australia captains -- Virat Kohli and Steve Smith -- following cheating accusations during the second Test in Bengaluru.
The ongoing war of words between India skipper Virat Kohli and Australia captain Steve Smith has captured the imagination of the entire cricketing world. Kohli accused the Australians of misusing the Decision Review System (DRS) while Smith played down the issue by calling it a 'brain fade'. South African batsman Faf du Plessis, who is on international duty in New Zealand, said that he was surprised by International Cricket Council's (ICC) non-action against the concerned players in the aftermath of the Bengaluru Test fiasco.
Du Plessis, who was fined his match fee during South Africa's tour of Australia for using mint and then using the saliva to shine the ball, took his own example to make the point.
"I was, yes. Purely from the reason of what I went through in Australia for something I feel was a lot smaller, so (am) surprised with it," Du Plessis said after the first Test between South Africa and New Zealand was washed out.
Du Plessis had appealed against the ICC penalty imposed on him and later said that his punishment was harsh, especially because other teams, including Australia, admitted to shining the ball same way.
"It (the reaction from the ICC) was different. I am surprised by the way it happened. Maybe it's just because I speak on from a personal point of view and I felt that I was treated very harsh but when you see something like that you hope that it would be exactly the same."
Du Plessis also seemed to take a dig at the Australian media, saying that, "It would have been interesting to see how the Australian media would have reacted to me doing that."
(With AFP Inputs)