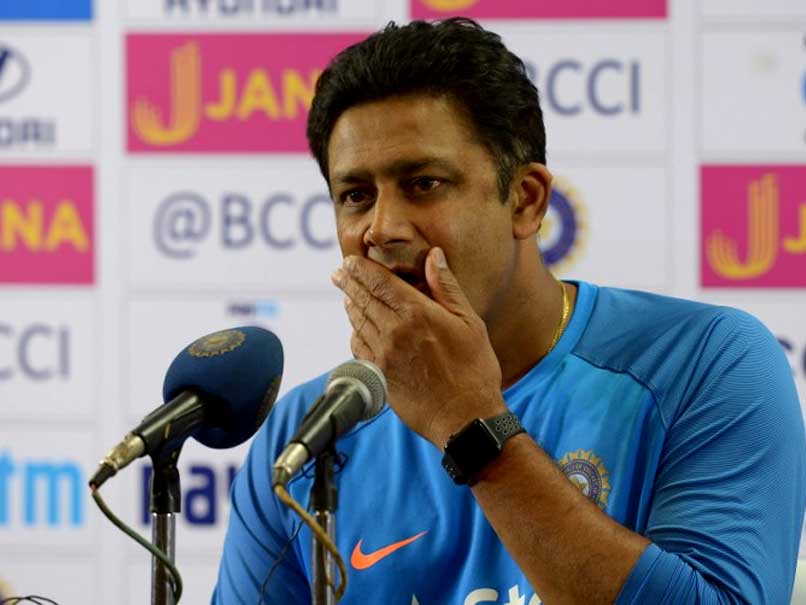 Anil Kumble, Rahul Dravid May Get New Roles In The Indian TeamAnil Kumble could be promoted as the director of the Indian cricket team and his place could be taken up by Rahul Dravid.
Head coach Anil Kumble could, in the time to come, be promoted to a new role -- that of director of the Indian cricket team, a post which Ravi Shastri vacated last year. If this happens, former India captain Rahul Dravid could step in to the shoes of Kumble as coach. According to The New Indian Express, this step has been taken by the Supreme Court-appointed Committee of Administrators (CoA) which decided to change the structure of power in the coaching circles in such a way that it matches the hierarchy of the English and Wales Cricket Board (ECB). If reports are to be believed, the series against Australia could be Kumble's last assignment as the national team's coach as he will have to start his new assignment by April 14.
The former India spinner had met the CoA after the second Test in Australia, who entrusted him with the responsibility of filing a comprehensive report on the India Senior, India A and Junior teams as well as on women's team.
It is also understood that the CoA have given Kumble time to decide on the offer as it would require him to devote more time beyond what he spends with the senior team.
"We need to move ahead with the times and that is why these structural changes are looked at. If it happens, Indian cricket will benefit, as one person will handle all the teams and there will be better coordination between all concerned. The plan is already in place and there is a strong possibility that when new contracts are given out, these changes will be made," board sources told The New Indian Express.